Naturism 101
The Naturist Experience

What is Naturism?
"Naturism is a way of life in harmony with nature, characterized by the practice of communal nudity, with the intention of encouraging self-respect, respect for others, and for the environment."


-International Naturist Federation (INF)




Who are Naturists?
Naturists, or nudists, are an otherwise diverse group that believe in the acceptance of the human body as natural and not shameful. Naturists may be found both at private nudist resorts, and on suitable public commons sites. The INF has about 2.5 million members.

However, skinny-dipping is older than the establishment of formal naturist organizations; noted enthusiasts have included such Americans as Ben Franklin, J.Q. Adams, and Theodore Roosevelt.

More recently, a 2006 NEF/Roper poll indicated that 25% of Americans have gone skinny-dipping or nude sunbathing, and that 74% approve of such use at accepted or designated public sites.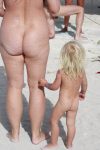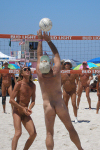 Are there Moral Issues?
We could hardly improve on the following statement:

"...the human body can remain nude and uncovered and preserve intact its splendor and its beauty......Nakedness as such is not to be equated with physical shamelessness...Immodesty is present only when nakedness plays a negative role with regard to the value of the person...The human body is not in itself shameful..."

- Karol Cardinal Woytyla (Pope John Paul II), Love & Responsibility, 1981, trans. of original 1960 Polish publication.




I Want to Learn More
We could say much more, but additional info on naturism is already posted on these recommended web sites:

The Naturist Society (see FAQs)

International Naturist Federation (see First Time Visitors)

American Association for Nude Recreation
(Family Values, Young Adults, A Woman's Perspective)

Federation of Canadian Naturists (see About Naturism)

NudeBeachesYES (NAC)

Naturist Education Foundation


Beach Ambassador Program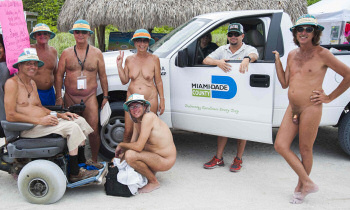 Our Beach Ambassadors are dedicated to working with police, lifeguards, and park personnel to maintain the safety and environment of Haulover Beach Park.

October 2010 training session photos
May 2011 training session photos

Download the Beach Ambassador manual (Microsoft Word document)

Interested in joining our Beach Ambassadors?
Contact Ken Tauer


Naturist Beach Etiquette
please help keep the beach clean and remove your trash
protect the dunes and do not walk on them
no glass containers on the beach
pets are not permitted on the beach
the beach is not an ashtray
use earphones or keep radio volume low
please exercise common courtesy and ask permission before taking photos of those not in your party
gawking or staring is rude!
dress before leaving posted naturist area
Public sexual activity is inappropriate & illegal. FL statutes 800.03 & 800.04 provide for misdemeanor and felony penalties for public lewd behavior.



More Naturist Society Interviews