Welcome to Haulover Beach!
Welcome to Miami and to Haulover Beach! You've picked a perfect time of year to visit. The air and the water are warming up, but we're still in the dry season, meaning lots of sunshine.

Haulover Park caters to a wide variety of activities and communities. South Florida Free Beaches / Florida Naturist Association founded Haulover's naturist beach in 1991 and continues to mentor it as the recognized organization representing the interests of naturist beach patrons.

If this is your first visit to Haulover's European-style, family-friendly, naturist beach, you may want to review an introduction and guidelines here to make your visit more comfortable and enjoyable. For a deeper read about the history of Haulover Beach and how it fits into the "free beach" movement, see "Guidebook to the Naturist Beach" at this link.




Did You Know?
Haulover Beach has about 1.4 MILLION visitors each year, bringing in over ONE BILLION DOLLARS to the local economy.

It is the largest singular tourist destination facility in all of South Florida and also ranks in the "Top Ten Things to Do" for tourists who visit Miami.

How do we know?


More Information
NEF-Roper Poll: How Americans Feel about Naturism

New Nude Beaches?
Help the continued effort to add clothing optional beaches to the Florida coastline.


Tampa Bay
Tampa Area Naturists (TAN), in alliance with the B.E.A.C.H.E.S. Foundation, is seeking the (re-)establishment of an officially-designated, European-style, family-oriented, Clothing-Optional (naturist) section of beach in the Tampa Bay area due to the complete absence of a designated naturist beach on the entire West Coast of Florida, to satisfy local demand and to enhance the attraction of the Tampa Bay area as an international tourist destination, with considerable benefit to the local economy and the hospitality industry.

Please help by signing the petition here.

Caspersen Beach
The goal is to designate a 1/4 mile of Caspersen Beach Park in Venice, Florida, as clothing-optional.

The popularity of clothing optional beaches around the world is growing at a significant rate. As Pasco County has shown, clothing-optional businesses are an important part of their tourist economy. Part of the success of Haulover Beach is due to supporting organizations such as the B.E.A.C.H.E.S Foundation Institute and South Florida Free Beaches. If a 1/4 mile of Caspersen Beach is designated as clothing optional, Suncoast Naturists will work with supporting organizations such as AANR-Florida and those mentioned above to make this a successful decision.

Please help by signing the petition here.

MacArthur Beach, Palm Beach County
The Palm Beach Freedom Beach Initiative was formed with the sole purpose of having a stretch of beach available for clothing-optional sunbathing in Palm Beach County, Florida. For information on a new effort to bring a clothing-optional beach back to Palm Beach County, visit and "like" their page here.



A list of nudist resources from The Naturist Society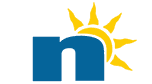 The Naturist Society
A Dream Fulfilled.
All women written issue! Featuring articles by our own Norma Mitchell and Shirley Mason!
For community leaders, tourism officials, legislators and administrators:
information on the benefits of a clothing-option beach from our 501(c)(3) adjunct B.E.A.C.H.E.S Foundation Institute.


Haulover Beach Reviews
Random Image from Our Photoalbums
From the Album:
Haulover Beach (2016)
Photos submitted by the public of the biggest and best legal nude beach in the USA.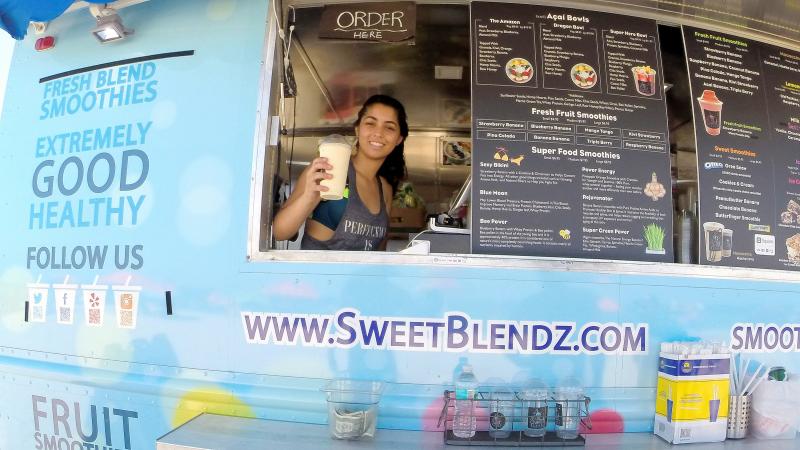 Best smoothies on the beach! Be sure to try their "Dragon Bowl"! Click below to visit their website.
sweetblendz.com
Upload your photos to our albums! Click here.
Naturist Events
"Keep Our Beaches Bare"
Fundraising Raffle
Congratulations to the winners!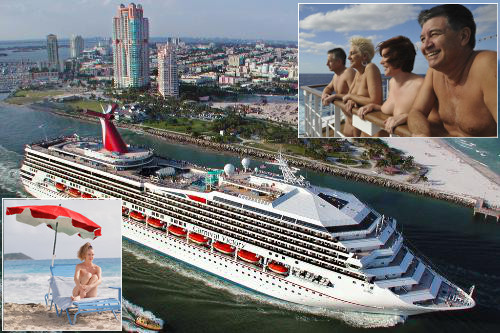 The drawing for our 2017 Keep Our Beaches Bare fundraising raffle took place on November 26, 2017 on Haulover Beach in Miami. View a video clip.

Here are our winners!
1st prize: Ticket #0961, Marc Jacob • 2nd prize: Ticket #0693, John Fulda • 3rd prize: Ticket #2076, Chris Zelazo • 4th prize: Ticket #0481, Catherine Settle • 5th prize: Ticket #0547, L A Villadsen • 6th prize: Ticket #0634, Max Bochmann • 7th prize: Ticket #1060, Joseph Doherty • 8th prize: Ticket #2228, Mickey Stevens • 9th prize: Ticket #2070, Michael McCarron



Upcoming Events
Want to list your naturist event? Send us an
email
April 5-15, 2018
Florida Young Naturists
10th Annual Naked Spring Bash
Reunion Celebration
Sunny Sands Resort
Pierson, FL

April 6, 2018
Monthly Friday night
nude drum circle
Sunsport Gardens
Family Naturist Resort
Loxahatchee Groves, FL

April 7, 2018
Haulover Community
Action Day

(fully enrolled)


Haulover Park
Miami, FL

April 8, 2018
26th Annual Dare to Go Bare
5K Run & 2.5K Walk
Lake Como Nudist Resort
Lutz, FL

April 8, 2018
Sanibel Naturists
Quarterly Meeting,
followed by pool party
Fort Myers, FL

April 11, 2018
Palm Beach Naturists
Public Conversation on Vision
for Clothing-Optional Beach in
Palm Beach County

(clothed)


Panera Bread
Sunshine Square
Boynton Beach, FL

April 13-15, 2018
Young Adult Naturists Spring
Fest: Full Bloom Music Medley
Sunsport Gardens
Family Naturist Resort
Loxahatchee Groves, FL

April 14, 2018
SFFB Board meeting
Haulover Beach
Miami, FL

April 14, 2018
Treasure Coast Naturists
Naked Yoga Class
Blind Creek Beach
Fort Pierce, FL
April 19, 2018
Sanibel Naturists Road Trip
to Blind Creek Beach
Fort Pierce, FL

April 21, 2018
Sanibel Naturists Flotilla
Members / Guests Beach Day
North Captiva Island, FL

April 22, 2018
Treasure Coast Naturists
Annual Town Hall Meeting
Blind Creek Beach
Fort Pierce, FL
April 22, 2018
Treasure Coast Naturists
Nude Bowling Night
Treasure Coast, FL

April 27-29, 2018
Music Fest
Lake Como Nudist Resort
Lutz, FL

May 5, 2018
World Naked Gardening Day
Worldwide

May 26, 2018
ComOlympics
Lake Como Nudist Resort
Lutz, FL

June 9, 2018
Corn Fest
Lake Como Nudist Resort
Lutz, FL

June 27 – July 1, 2018
The Naturist Society
Eastern Naturist Gathering
Camp Timber Trails
Granville, MA

July 6-15, 2018
International Men Enjoying
Naturism (IMEN) Gathering
Ramblewood
Darlington, MD

July 9-15, 2018
Nude Recreation Week
Worldwide

July 13-15 2018
Christian Naturist Festival
Lake Como Nudist Resort
Lutz, FL

July 14-22, 2018
11th Annual Naturist
Family Youth Camp
Sunsport Gardens
Family Naturist Resort
Loxahatchee Groves, FL

July 15, 2018
Treasure Coast Naturists
Annual Skinny-Dip for
Nude Recreation Week
Blind Creek Beach
Fort Pierce, FL
July 31 – August 5, 2018
The Naturist Society
Western Naturist Gathering
Lupin Lodge
Los Gatos, CA

August 1-6, 2018
Northeast Naturist Festival
Empire Haven Nudist Park
Moravia, NY

August 10-12, 2018
Annual Young Adult Natur-
ists End of Summer Fest
Sunsport Gardens
Family Naturist Resort
Loxahatchee Groves, FL

August 17-19, 2018
Lee Baxandall Memorial
Volleyball Tournament
Bare Oaks Family Naturist Park
East Gwillimbury, ON
Canada

August 17-26, 2018
33rd Annual International
Gathering of Male Naturists
Gay Naturists International
Pocono Mountains, PA

October 21, 2018
15th Annual Classic Car Show
Lake Como Nudist Resort
Lutz, FL

November 9-11, 2018
Freedom Festival
Lake Como Nudist Resort
Lutz, FL

December 7-9, 2018
9th Annual Young Adult Naturists Holiday Fest
Sunsport Gardens
Family Naturist Resort
Loxahatchee Groves, FL


The SFFB Vimeo Video Page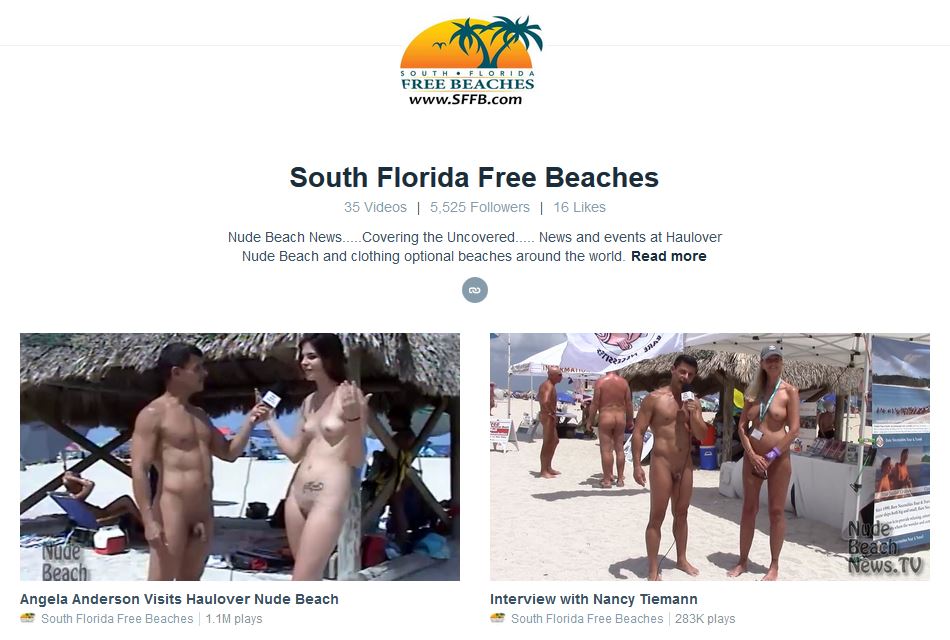 Naturist Videos
Haulover Beach DVD trailer (1 min.)
featuring Guinness World Record™ skinny-dip

Get the full 30-minute Haulover DVD
Haulover Beach: A Success Story (14 min.)
Click for More Naturist Videos