Get the Haulover Beach DVD now!
Filmed at Haulover Beach July, 2010, during National Nude Weekend and the 19th anniversary of the clothing-optional beach.
The 30-minute Video Includes...
The Haulover Experience (4 minutes)
Guinness World Record™ Skinny-dip 2010 (12 minutes)
Haulover Beach: A Success Story (14 minutes)





DVD Preview

Produced for SFFB/FNA by

ThingsToDoNude.com

.

© South Florida Free Beaches/Florida Naturist Association,Inc.

A keepsake souvenir of your Haulover visit for years to come!



The history and interview segments also make this ideal for naturist beach groups to present the Haulover naturist beach model to elected officials, administrators, and tourism and hospitality interests.



DVD Premium Offer
Not yet an SFFB sponsor/member?
Join with a $35 annual sponsorship and receive a copy of the DVD as our gift, postpaid.
Click here.

The DVD is also available for purchase from
The Naturist Society for $19.95*


Skinny-Dipper Shop Special Combo Offer!
$29.95* for the DVD plus World's Best Nude Beaches
(300 page guidebook with hundreds of color photos)
regular $45.90 combined total



Click Here
Or order by phone: 800-886-7230
(Mon-Fri 7 AM to 5 PM CST)




*plus S&H and applicable sales tax
More Cool Naturist Stuff
All purchases support SFFB, B.E.A.C.H.E.S. Foundation and The Naturist Society.


B.E.A.C.H.E.S Foundation
Online Beach Mall
— shirts —
— towels —
— naturist books —
Keep Our Beaches Bare Fundraiser
Enter for a chance to win free nude cruise and other great, naturist vacation prizes!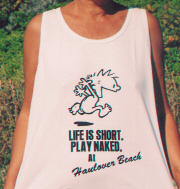 The Naturist Society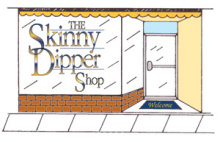 — skinnydipper wear —
— beach gear —
— publications —
— DVDs —
— Ecotique —