Guidebook to the Naturist Beach
Fourth Edition (Print run: 20,000 copies)

The Guidebook contains information for visitors to Haulover Park's naturist beach, although much of its content is also relevant to other clothing optional beaches. The booklet is also ideal for introducing relatives, friends, government officials, and business leaders to naturism, nude recreation, and the skinny-dipping tradition. Now in its third edition with 30,000 print copies already distributed.

Naturist organizations: please contact Richard Mason to obtain print copies in volume for distribution to your members, or to government or business officials.

Thank you to the Naturist Education Foundation for content and for a grant contributing to the printing cost of the Guidebook second edition.

Thank you to our naturist advertisers who made the third edition possible.


Look Inside the Fourth Edition Naturist Beach Guidebook
(click to view)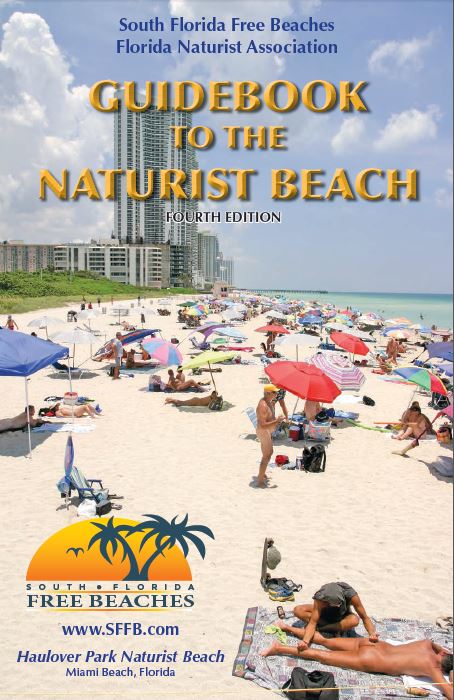 To obtain a sample copy of the Guidebook by mail in the USA or Canada, please send US$5.00 (for postage and handling) payable to SFFB/FNA to:

SFFB/FNA, PO Box 530306, Miami Shores, FL 33153

Outside USA or Canada, please send US$10.00 for 1st class mail.